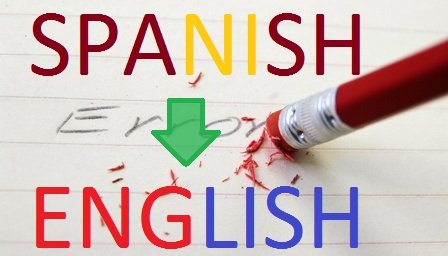 Scientific Spanish-to-English translation: A review
Here are a few pointers, based on certain things I've seen in literally thousands of translations over the last 10-or-so years. 
1. Literal translation. This is a common error, especially when the article is not well written in Spanish. It is important to remember that another Native English speaker will be reading the text. One way to avoid this is: 
2. Read over your translation when you are completely finished. Science is written in short, concise sentences but should have an «easily-read-aloud» feel to it. Long, run-on sentences that are acceptable in Spanish are not in English. Remember that it's OK to break up sentences with a period to start a new sentence.
3. Pay careful attention to «the(s)» and «of(s)» For example «THE reproduction of mussels» (la reproducción de los choros) should actually read «Mussel reproduction» It is not uncommon that on revising a translation or an article written in english by a non-native, I will take out 100-150 «the» in a normal-sized text. 
4. Technical term? Take a guess and punch it in to GoogleScholar. Run of the mill translators and websites like Google Translate, Word reference and Linguee are not science experts. I do not trust even 50% of their translations for technical terms. It is better to guess what it might be and plug it into Google Scholar, this can be done easily for any Latin-based terms like chemical names. If you still need to use a translator or forum, corroborate the term using GoogleScholar. You'll be amazed how much time you save, even if you're wild-guessing. 
5. Use GoogleScholar to gain afore-knowledge of the subject. Punch in some of the bibliographic references (from 2012-present), and these related articles are the best guides to figuring out what the author is trying to say. One thing I always say when I lecture to researchers is: «Everything has been done before.» Google Scholar has basically all information on every topic, and a little research on the topic can save you loads of time trying to find individual terms. 
6. Get to know the journals that publish your article-type. As «everything has been done before,» the actual journals that are cited by the paper are the likely target journals for publication of the manuscript. Check out how the articles are written, what the guidelines are, and if there is anything that can help your «critical eye» when approaching the paper. Remember, this is science – it's not good unless highly scrutinized. 
7. Details. – A comma (almost) always follows an in-text reference: According to Smith (2014), the best women are Latin. 
– Scientific or Latin names are always italicized. Mylitus chilensis. First word capitalized, second word lower case. Abbreviated like M. chilensis. 
– «Permitted to» «Allowed to» does not compute. This is VERY common in Spanish writing «Nuestros resultados nos permite comprender las dinamicas...» Our results aid in understanding…
– SciMago (www.scimagojr.com) is the Gold Standard algorithm by which most science is ranked. It is a helpful tool to find journals and their characteristics.
In conclusion, working with scientific papers (and especially researchers) is touchy because science is precise. For that reason, we have to be especially meticulous with the way that not only the text, but the information is presented. Doing a final read-through and scanning similar articles can (and will) prevent and/or eliminate the majority of errors committed during translation.
Share
Share Scientific Spanish-to-English translation: A review
Like
Scientific Spanish-to-English translation: A review


Like


Comment


Comment


Share
Share Scientific Spanish-to-English translation: A review


Share